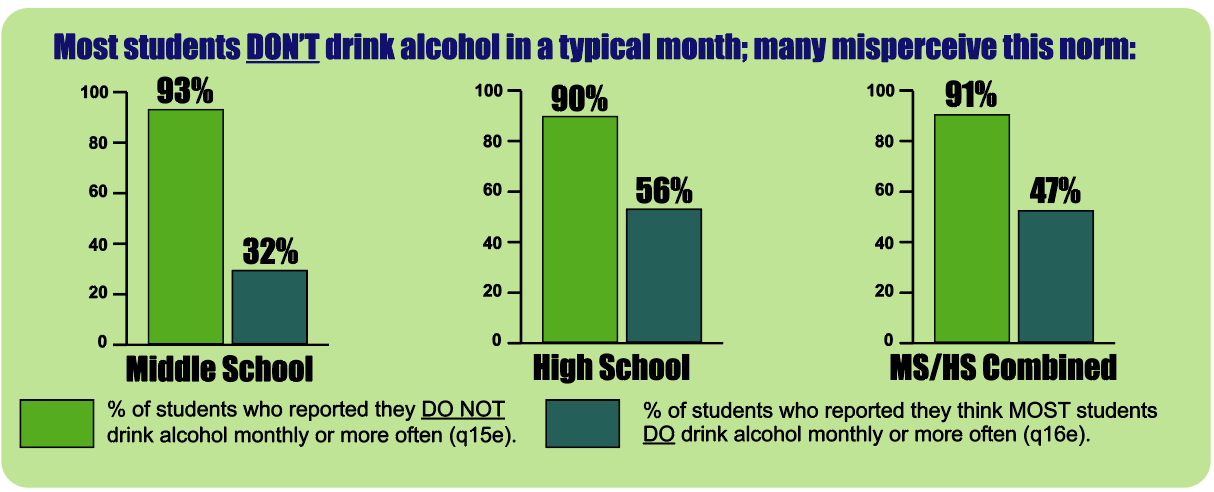 These key findings summarize significant findings of alcohol, tobacco, and other drug use in our community, including: 
1. Most youth are making good decisions and have healthy, protective beliefs about alcohol, tobacco and other drugs.
2. Many youth drastically over-estimate the prevalence of alcohol, tobacco and other drug use among their peers, which puts them at greater risk for using these substances themselves.
3. Too many youth are using substances that are both illegal and dangerous.
Conversation Starters
Looking for ways to talk with your teens? Want ideas to discuss at the dinner table? We have conversation starter packs available. Some questions are just for fun while others dive deeper into alcohol, vaping and tobacco use topics. 
Let us know if you need a conversation starter for your home.